The Senate is currently running its Fall Election! We are looking to elect five Executives and one First-Year Representative. Nominations are due September 25th at 11:59pm in this form, which can also be found in the linktree in our Instagram bio, and voting will commence on September 27th. Any questions should be directed to classicsstudentsunion@gmail.com. Campaign rules can be found in our Constitution. We wish you happy campaigning!!
At its full capacity throughout the Fall/Winter school year, CLASSU's Senate is served by eleven executives. The majority of these executives are elected in September, and work throughout the year to enrich the academic and social lives of Classics students at the university.
During the summer, however, CLASSU is attended by a reduced Senate of five. These include the President, Vice-President, and three executives who are elected in March/April and fulfill summer duties before being joined by the rest of the executive team in Fall.
For more information about the past Summer Senate team, as well as a list of past senates and their members, read below.
The Senate is committed to new transparency measures this year. Among these measures is the publishing of Senate Meeting Minutes, which will be regularly updated as meetings occur. All meeting minutes for the current academic year may be found here. If you encounter any trouble viewing these documents, or would like to view meeting minutes from previous years when this policy has been in effect, please email us at classicsstudentsunion@gmail.com.
---
2023-2024 Summer Senate
Teo Mladin, President
Tessa Clare Delaney-Girotti, Vice-President
Piper Hays, Plebeian Editor-In-Chief
Izzy Friesen
Anna Hurnanen
Past Senates
Below, you will find a neat compendium of all the senates of years gone by.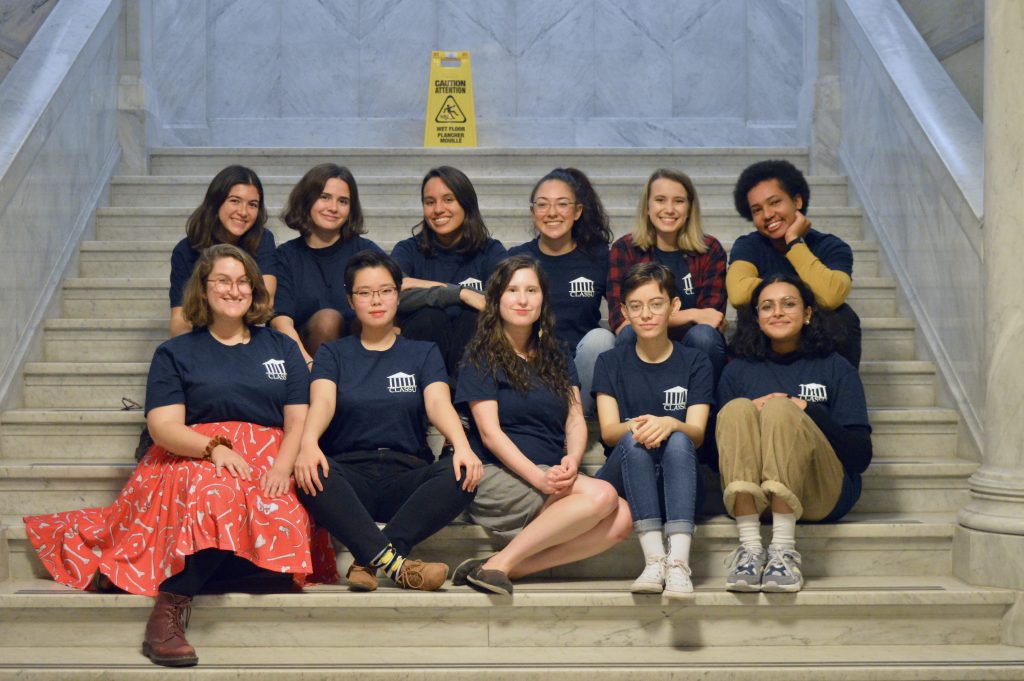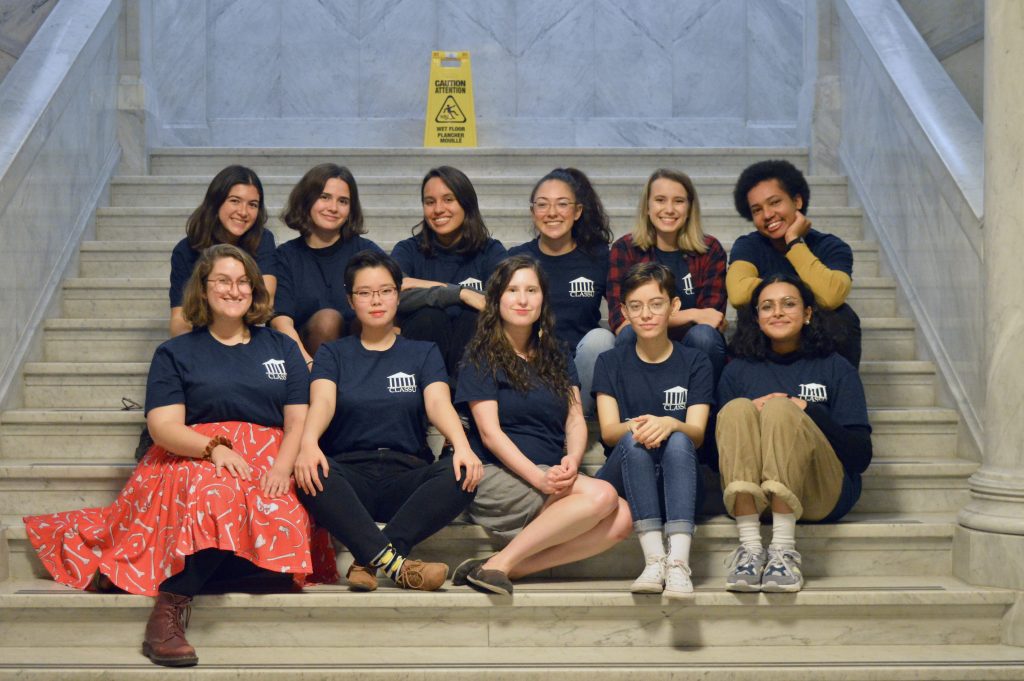 2022-2023
President: John Liao
Vice-President: Saiba Anand
Treasurer: Luke Lomax
Secretary: Stacy Ossipov
Senators: Teo Mladin, Tessa Delaney-Grotti, Piper Hays, Joshua Ng, Anna Hurnanen, Madeleine Andrasic, James Lautens
2020-2021
President: Sydney Miller
Vice-President: Sarah Ann Florio
Treasurer: Hannah McCarthy
Secretary: Karuna Sinha
Senators: John Liao, Valen Trofimova, Jessika Dupuis, Leah Schweitzer Gukathasan, Sheena McKeever, Silas Sobeck, Jacqueline Viner
2019-2020
President: Irum Chorghay
Vice-President: Sydney Miller
Treasurer: Hannah McCarthy
Secretary: Camille Richter
Senators: Michias Bahlbi, Sarah Ann Florio, Leah Schweitzer Gukathasan, John Liao, Sarah Nathanson, Eli dos Santos, Jacqueline Viner
2018-2019
President: Laura Harris
Vice-President: Irum Chorghay
Treasurer: Patricia Salata
Secretary: Michias Bahlbi
Senators: Leah Schweitzer Gukathasan, Kenneth Kim, Sydney Miller, Sarah Natale, Paul Nunez, Camille Richter, Elise Sintim-Aboagye, Erica Venturo
2017-2018
President: Samantha Mazzilli
Vice-President: Laura Harris
Treasurer: Elizabeth Colonna
Secretary: Michias Bahlbi
Senators: Genevieve Crispin-Frei, Ellie Morum, Paul Nunez, Allison Suba, Felipe Vallejo, Seraphina Vasilodimitrakis-Hart, and Julia Wyganowski
2016-2017
President: Willem Crispin-Frei
Vice-President: Samantha Mazzilli
Treasurer: Toby Keymer
Secretary: Elizabeth Colonna
Senators: Sophia Alkhoury, Gabriel Calderon, Laura Harris, Annabelle Kolomeisky, Samantha Odrowaz-Sekely, Allison Suba, and Felipe Vallejo
Summer Senator: Hadley Staite
2015-2016
President: Taylor Stark
Vice-President: Willem Crispin-Frei
Treasurer: Hana Carozza
Secretary: Toby Keymer
Social Co-Ordinator: Hadley Staite
Senators: Elizabeth Colonna, Samantha Mazzilli, Victoria Prepelita, Felipe Vallejo, Seraphina Vasilodimitrakis-Hart, and Michal Zabinski
2014-2015
President: Taylor Stark
Vice-President: Willem Crispin-Frei
Treasurer: Michal Zabinski
Student Affairs Co-Ordinator: Nuard Tadevosyan
Secretary: Toby Keymer
Senators: Hana Carozza, Mitch Cram, Samantha Mazzilli, Max Peers, Hadley Staite, and Alexandra Yao
2013-2014 *
President: Maya Chakravorty
Vice-President: Willem Crispin-Frei
Treasurer: Chris Hogendoorn
Student Affairs Co-Ordinator: Gill Scott
Secretary: Taylor Stark
Senators: Aidan Flynn, Toby Keymer, Jeffrey Schulman, Hadley Staite, Nuard Tadevosyan, and Helen Thomas
*Known as the Association of Classics Students until 27 March 2014.