If you are looking for more information about the Department of Classics, the Faculty Calendar, or Faculty Timetable, please click on the appropriate link. If you have any questions, please email us at classicsstudentsunion@gmail.com.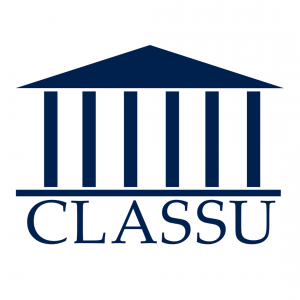 The Classics Students' Union (CLASSU) is the body representing all undergraduate Classics and Classical Civilization students at the University of Toronto. First established to promote and enrich the academic and co-curricular lives of students through academic services, events, and liaison with the Department of Classics, we are delighted to report that we continue to offer the same amazing community and service today as we did at our founding.
While we run many events, we also offer academic services and try to bring our members the most current news from the Arts and Science Students' Union (ASSU) and the Faculty of Arts and Science.
Click here for information about our Senate, featuring members both present and past.
Find out more about our Constitution, Lounge, Library, and, most importantly, our storied (and, mind you, fairly epic) History.