At its full capacity throughout the Fall/Winter school year, CLASSU's Senate is served by eleven executives. The majority of these executives are elected in September, and work throughout the year to enrich the academic and social lives of Classics students at the university.
During the summer, however, CLASSU is attended by a reduced Senate of five. These include the President, Vice-President, and three executives who are elected in March/April and fulfill summer duties before being joined by the rest of the executive team in Fall.
For more information about the past Summer Senate team, as well as a list of past senates and their members, read below.
The 2022-2023 Senate is committed to new transparency measures this year. Among these measures is the publishing of Senate Meeting Minutes, which will be regularly updated as meetings occur. All meeting minutes may be found here. If you encounter any trouble viewing these documents, please email us at classicsstudentsunion@gmail.com.
---
2022-2023 Senate
John Liao, President
Saiba Anand, Vice-President
Teodora Mladin
Tessa Delaney-Grotti
Hello! I'm Tessa Clare (she/her), a third-year double major in Classical Civilizations and Celtic Studies. I initially planned to take Cinema studies, but upon taking Classics courses I fell in love with the material and the community. I joined CLASSU for the same reasons. The Classics community is the most welcoming, friendly, and enthusiastic group of people, and I wanted to be as involved as I could be. I am a Hellenist, so any and all conversations about Ancient Greece are welcome! Apart from school, I'm an avid fan of Tolkien (and all fantasy books), I write, and I still love film. But don't bring up Tolkien unless you're up for a 45 minute long slideshow about how it 110% is definitely Classical reception!
Piper Hays
Piper (she/they) is a second-year student double-majoring in History and Classical Civilizations. She was going to major in Classics, but Latin took her out in first year and it's taking a while to recover. Piper is also the editor-in-chief of the Plebeian this year, and is very excited to publish this year's ninth edition (which will probably be their magnum opus). Outside of Classics, she loves writing and reading, as well as listening to any music with a violin presence. Feel free to strike up a conversation with her about classical reception, Greek comedy, or how the Oresteia is the best play of all time (no constructive criticisms please).
Stacy Ossipov, Secretary
Luke Lomax, Treasurer
Luke (He/Him) is a second-year student majoring in Classical Civilizations and Archaeology. He wishes he could add a Classics major to that list, but his college registrar keeps getting in the way. This would normally be the part where Luke's Classical interests are presented, however, he is too indecisive and can't seem to pick a favourite. He has however already decided that he will be a devoted Hellenist for the rest of his days. He enjoys a long run (when it's not -20) and trying to learn 4 different languages at once. You will most likely find him either aggressively staring at his computer trying to get his code to work or standing still for half an hour trying to decide if he should cook dinner or just get DoorDash.
Joshua Ng
Joshua is a second-year student pursuing a double major in Chemistry and Classical Civs. Originally started studying Latin because apparently it was good for future careers or something, but stayed because the rest of the classical world ended up being really cool too. He is not a huge fan of social interactions but is happy to sit in silence with people just to enjoy the vibe. His favourite Catullus poem is 12 but Catullus 4 will forever live rent free in his mind. Hobbies include meandering on Wikipedia, playing Civilization with friends, and being bad at playing the piano.
James Lautens
Hello everyone! My name is James Lautens and I am so very pleased to be representing CLASSU this year as one of your senators. I was born and raised in Toronto and have lived here all my life. I'm in my third-year double majoring in History and Classical Civilization. My other commitments at UofT are I volunteer as a barista at Victoria College's Caffiends, I'm a member of the University of Toronto's Table Top Gaming Club, I'm a member of the University of Toronto's Kendo Club, and I'm also a member of Victoria College's Real Talk Club. I look forward to being able to meet some of my fellow classicists this year while representing their interests.
Madeleine Andrasic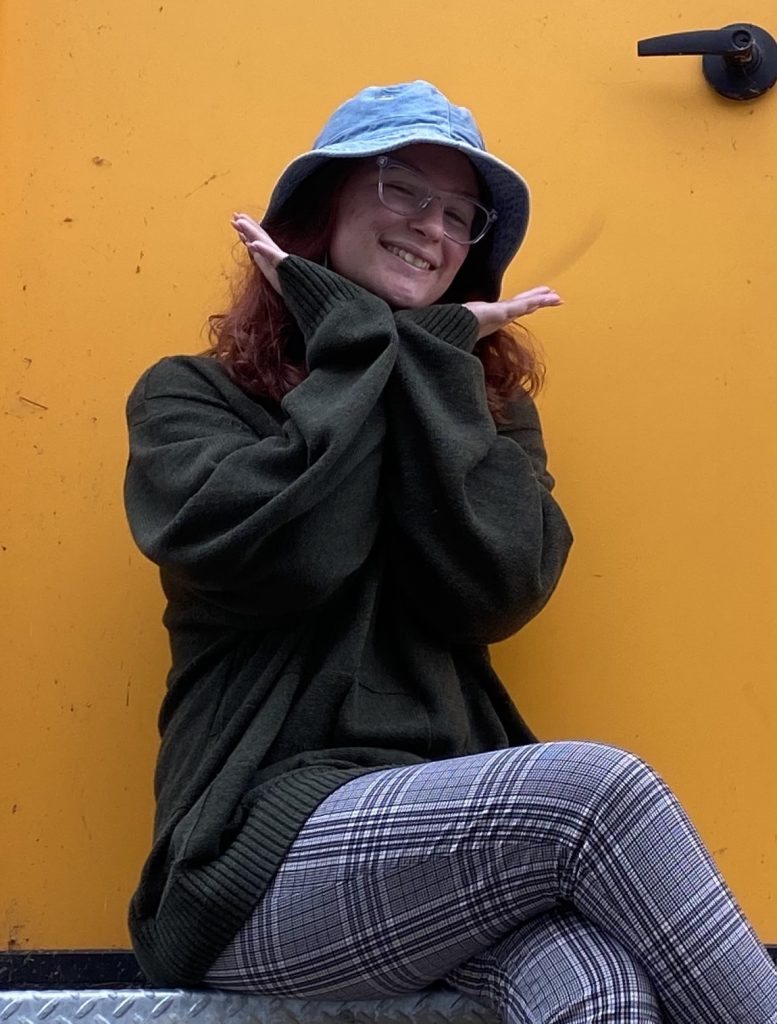 Madeleine (she/her) is in her first year at University College planning to study Classical Civilizations and History. She is interested in how Greek and Roman societal norms persevered to modern times, as well as making Classics and History more accessible and interesting for others to learn. Also, Madeleine quite likes comparing and contrasting Greek mythology retellings with the original mythology (and she WILL talk your head off about how much she loves the Silence of the Girls). When not pulling her hair out while translating sentences from her Hanson & Quinn textbook, you can find her in Starbucks spending a fortune, reading in whatever library catches her eye on her walk back to UC, or playing board games with friends. Madeleine also enjoys singing opera (a five-year-long hobby!), scrapbooking, or shopping (once again, with money she cannot afford to spend)
Anna Hurnanen, First Year Representative
Hi, I'm Anna (she/they). I'm in my first year at Innis College. I currently plan on studying Classics and Classical Civilizations. My main interests are Greek literature and society, but I'm happy to discuss anything related to classics. When I'm not busy studying or out playing Quidditch, I enjoy listening to musicals and curling up with a good book. I spend the rest of my time just trying to keep my plants alive. Feel free to say hello if you see me around campus (especially if you have any tips to keep plants from dying over winter). Farewell!
Past Senates
Below, you will find a neat compendium of all the senates of years gone by.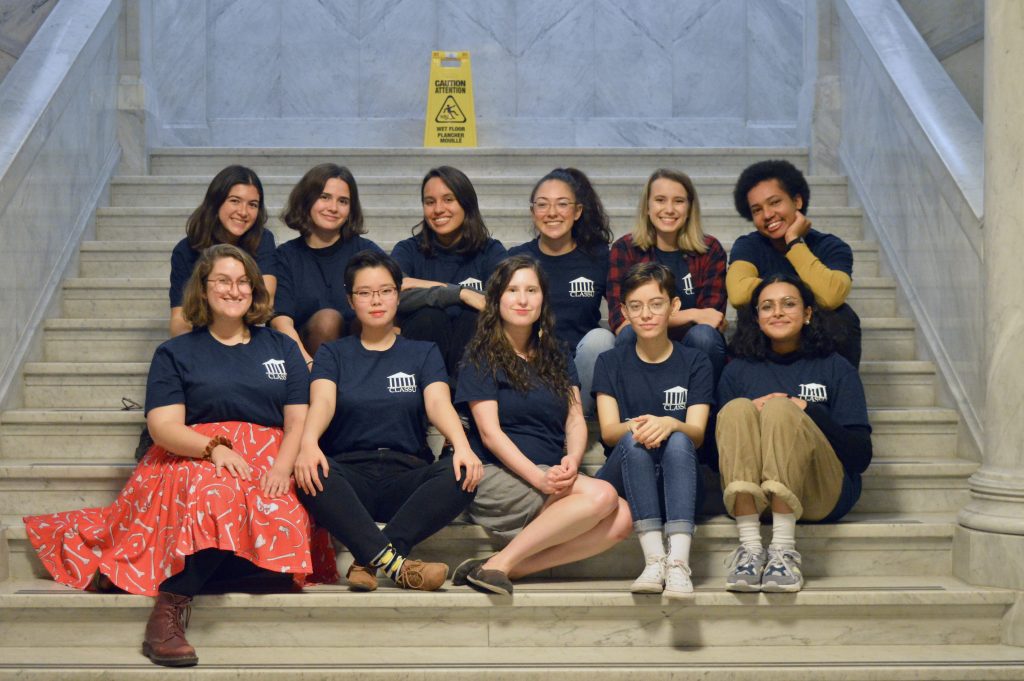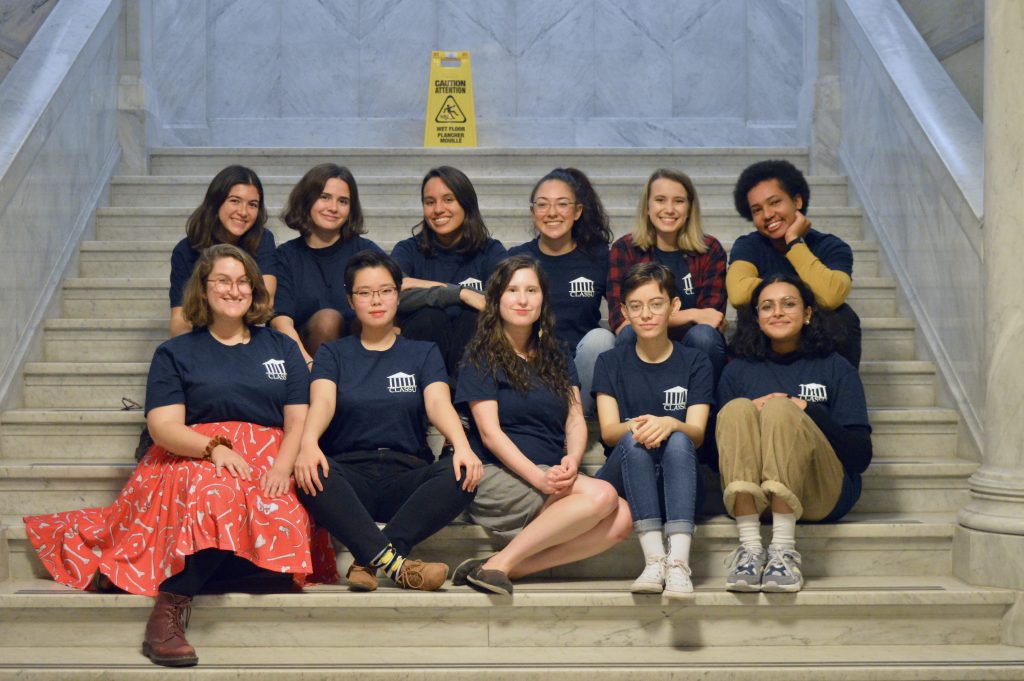 2020-2021
President: Sydney Miller
Vice-President: Sarah Ann Florio
Treasurer: Hannah McCarthy
Secretary: Karuna Sinha
Senators: John Liao, Valen Trofimova, Jessika Dupuis, Leah Schweitzer Gukathasan, Sheena McKeever, Silas Sobeck, Jacqueline Viner
2019-2020
President: Irum Chorghay
Vice-President: Sydney Miller
Treasurer: Hannah McCarthy
Secretary: Camille Richter
Senators: Michias Bahlbi, Sarah Ann Florio, Leah Schweitzer Gukathasan, John Liao, Sarah Nathanson, Eli dos Santos, Jacqueline Viner
2018-2019
President: Laura Harris
Vice-President: Irum Chorghay
Treasurer: Patricia Salata
Secretary: Michias Bahlbi
Senators: Leah Schweitzer Gukathasan, Kenneth Kim, Sydney Miller, Sarah Natale, Paul Nunez, Camille Richter, Elise Sintim-Aboagye, Erica Venturo
2017-2018
President: Samantha Mazzilli
Vice-President: Laura Harris
Treasurer: Elizabeth Colonna
Secretary: Michias Bahlbi
Senators: Genevieve Crispin-Frei, Ellie Morum, Paul Nunez, Allison Suba, Felipe Vallejo, Seraphina Vasilodimitrakis-Hart, and Julia Wyganowski
2016-2017
President: Willem Crispin-Frei
Vice-President: Samantha Mazzilli
Treasurer: Toby Keymer
Secretary: Elizabeth Colonna
Senators: Sophia Alkhoury, Gabriel Calderon, Laura Harris, Annabelle Kolomeisky, Samantha Odrowaz-Sekely, Allison Suba, and Felipe Vallejo
Summer Senator: Hadley Staite
2015-2016
President: Taylor Stark
Vice-President: Willem Crispin-Frei
Treasurer: Hana Carozza
Secretary: Toby Keymer
Social Co-Ordinator: Hadley Staite
Senators: Elizabeth Colonna, Samantha Mazzilli, Victoria Prepelita, Felipe Vallejo, Seraphina Vasilodimitrakis-Hart, and Michal Zabinski
2014-2015
President: Taylor Stark
Vice-President: Willem Crispin-Frei
Treasurer: Michal Zabinski
Student Affairs Co-Ordinator: Nuard Tadevosyan
Secretary: Toby Keymer
Senators: Hana Carozza, Mitch Cram, Samantha Mazzilli, Max Peers, Hadley Staite, and Alexandra Yao
2013-2014 *
President: Maya Chakravorty
Vice-President: Willem Crispin-Frei
Treasurer: Chris Hogendoorn
Student Affairs Co-Ordinator: Gill Scott
Secretary: Taylor Stark
Senators: Aidan Flynn, Toby Keymer, Jeffrey Schulman, Hadley Staite, Nuard Tadevosyan, and Helen Thomas
*Known as the Association of Classics Students until 27 March 2014.